Cooking is to make yourself happy by making others happy,
it's a culture, a knowhow, it is techniques,
something to share, a ritual, a passion. SCOOK is
a creative and inspirational place dedicated
to the pleasure of cooking.

DISCOVER OUR THEMED COURSES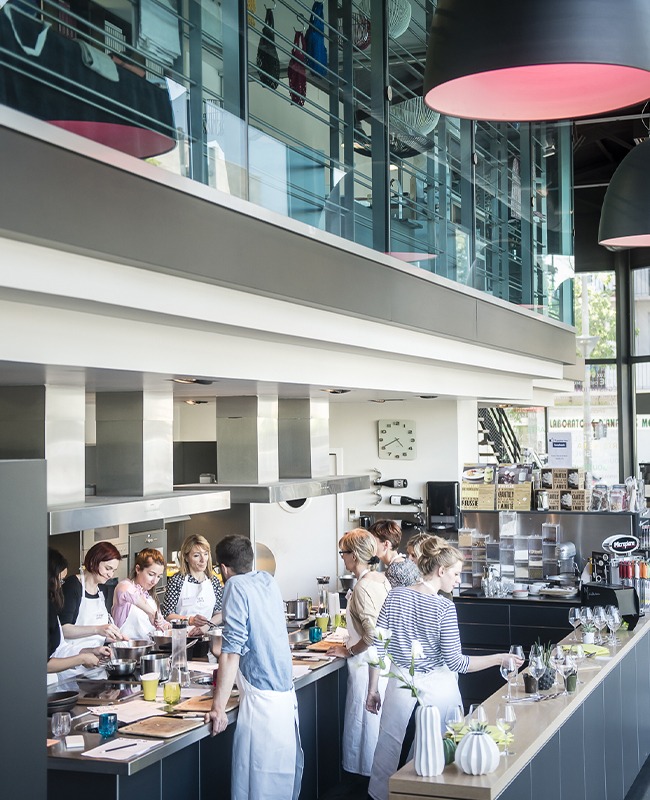 BIRTHDAYS,
FAMILY REUNIONS,
CONFERENCES, SEMINARS, PRIVATE PARTIES…
From an apprenticeship of the basic techniques, themed courses, to technical demonstrations, SCOOK offers cooking, patisserie, sommellerie courses adapted to everyone's wishes and comfort level.
SCOOK welcomes groups of 10 and offers themed workshops for adults and kids as well as for companies. Courses are tailored according to particular requests. We can make specific course on demand.
A SPACE DEDICATED
TO CULINARY CREATIVITY
SCOOK is a place of exchange, of inspiration and creation that gathers epicureans of all generations: from the curious, to the novice, to the gourmet seeker, the aficionado, the artist and the passionate.
A contemporary kitchen, equipped with state-of-the-art equipment, is an ideal space for discovering techniques, deepening one's culinary culture and sharpening one's sense of taste.
Subscribe to our newsletter
and receive the latest updates from the Pic group