The associations
OF FLAVOURS
The delicacy
OF EXPRESSION
ANNE-SOPHIE PIC,
FREEDOM OF EXPRESSION AND AUDACITY
To understand Anne-Sophie Pic's cuisine, one must understand Anne-Sophie Pic the woman. She is passionate, sensitive, free and determined. Her path exemplifies a unique strength of character, for as a self-taught woman, much conviction, perseverance and faith were asked of her in order to establish herself in a firmly male-dominated universe.
She began her journey guided by her palate and sense of smell. When she enters the kitchen, she relies solely on her emotions and intuitions to create her dishes. She learns technique through practice, which affords her the immense freedom to associate tastes, to create her own style, and to seek balance and precision in all things.
In fact, Anne-Sophie Pic is always moving. She is perpetually seeking new, complex flavour associations. She loves finding non-consensual flavours such as the bitter, the acidic, the salty, the roasted, and the smoked… to tame them. She incorporates often overlooked produce such as beetroot, turnip or cabbage.
In order to explore all of their possible uses in the kitchen, she approaches the ingredients in their totality… rather than cinnamon sticks, she prefers the cinnamon leaf.
A PERMANENT QUEST FOR PERFECTION
To Anne-Sophie Pic, a dish is a living thing, just as degustation is not a linear exercise. Each bite must procure a different gustatory emotion, at times powerful, at times delicate, at times smooth, at times bitter… the permanent search for perfection pushes Anne-Sophie Pic to always improve her creations, to reinterpret some, and to abandon others, in order to rediscover them all over again later. Such is the routine in the panorama of her culinary mind.
Nevertheless, there is a permanence in this movement, it is audacity, the search for balance, aromatic complexity but also delicacy. That's where the beauty of the moment lies: the equilibrium between aromatic power and the delicacy of expression. Her cuisine does not reveal itself immediately. It comes subtly for those who know how to listen, how to look, and to take their time.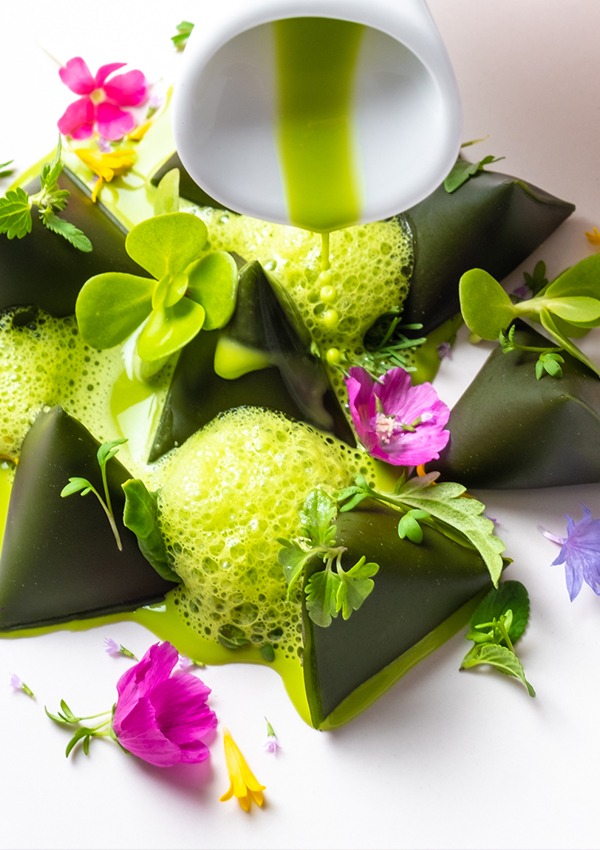 130 years of passion,
of sharing and of sincerity.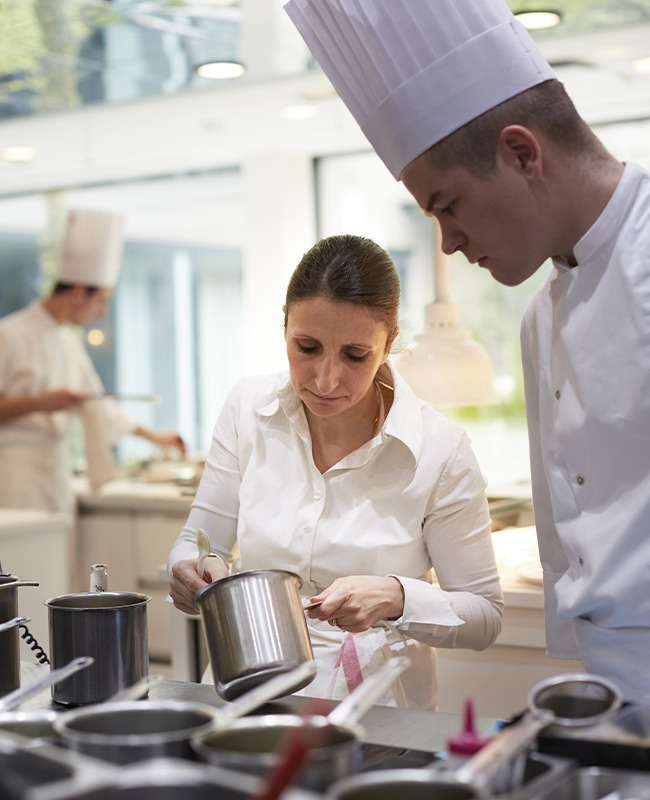 The gastronomic history of the PIC family
The first family restaurant was founded in 1889, in the hills of Saint-Péray in Ardèche, under the name of Auberge du Pin. Since then, through 3 generations and their 3 stars, the history of the PIC house is intimately tied to French gastronomy and embodies the French art of living.
It was his mother who passed her knowhow unto to him. André completed his apprenticeships in different establishments before returning to l'Auberge du Pin in 1929. He received three Michelin Stars in 1934 and in 1939. He was among the first chefs to be awarded by the Guide.
In 1936, following the growth of the automobile industry, he settled in Valence along the famous nationale 7 road. He became one of only three great French chefs from the between-two-wars era recognized for his famous crayfish gratin or his poulardes en vessie (fattened chicken in cooked in bladder).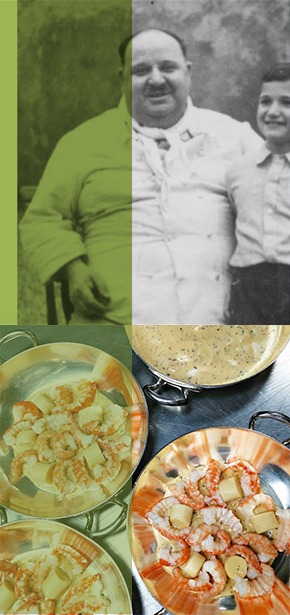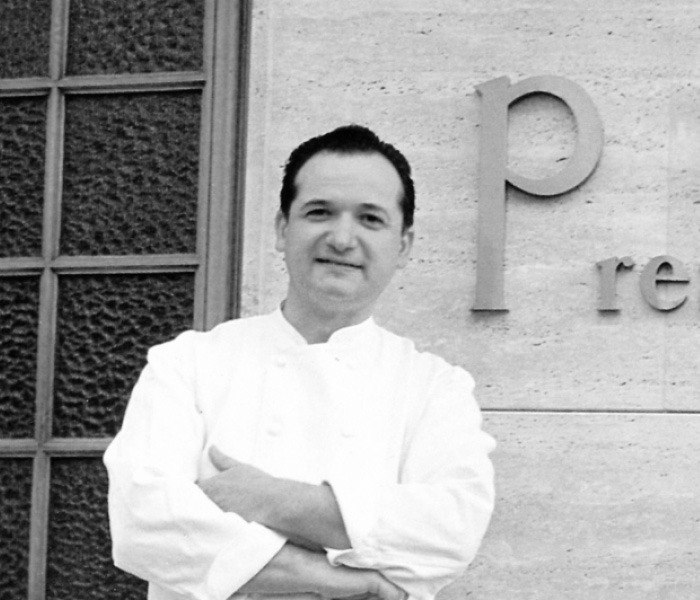 Jacques,
THE CONFIRMATION
Witnessing the enormous work load by his father in the family restaurant, Jacques initially pursues a career in the automotive industry. André not having found a successor, however, Jacques decides to take charge of the restaurant again in 1956 shifting it towards a more "modern" school with his own creations: caviar topped seabass filet, chilled orange soufflé, mint or sorrel flavoured veal kidneys.
Jacques PIC regains the second, then the third star–lost after the war–in 1973, offering a revolutionary cuisine known for its associations of flavours, its beauty and his sense of hospitality; Jacques always loved welcoming guests as they entered the restaurant.
Anne-Sophie,
EXPRESSION AND AUDACITY
Anne-Sophie Pic doesn't see herself as a cook and chooses to study business instead. She returns to the restaurant in 1997 however and in 2007 is awarded 3 stars by the Michelin Guide. Anne-Sophie PIC knew how to follow the legacy of the family chefs and offer a modern cuisine. The association of flavours, the power of tastes and the delicacy of expression characterize her creations, such as Banon goat cheese berlingots or the white millefeuille.
Along with her husband David Sinapian, she establishes the PIC Group along with her SCOOK culinary school in Valence (2008), the Anne-Sophie PIC restaurant at the Beau-Rivage Palace in Lausanne in 2009 (2 stars), the ÉPICerie Fine in Valence (2010), la Dame de Pic in Paris (1 star), the Daily Pic (the gourmet verrines of Anne-Sophie Pic – 2014 and 2018), the restaurant André (2016) and la Dame de Pic London (2 stars – 2017), la Dame de Pic – le 1920 Megève (1 star – 2021), la Dame de Pic Singapour (1 star – 2019)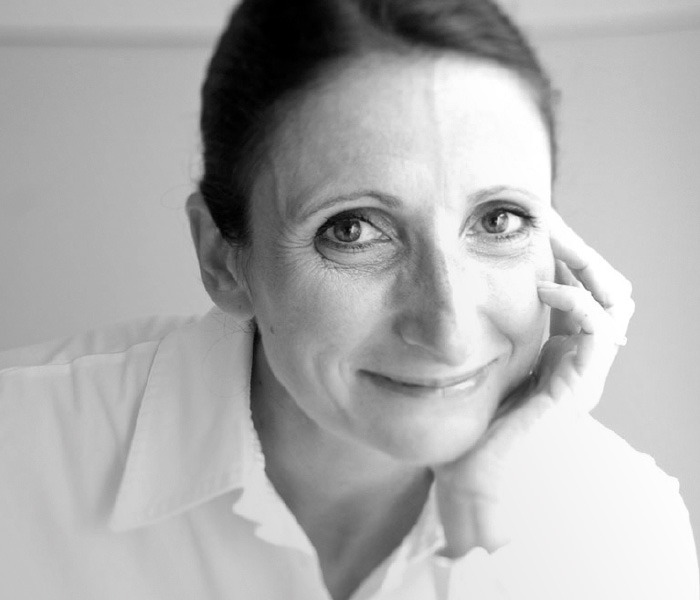 Subscribe to our newsletter
and receive the latest updates from the Pic group